Stuff for sale
I will update this page a few times a month as I have more (or less) stuff to sell, so check back or follow me on Twitter @DolanWolfXXX for alerts about new items!
COLT Calendars
I have six 'vintage' COLT Leather Calendars from 2014 that I'm selling for £50 each, plus postage.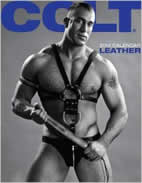 I can ship them in their original sealed wrapping, accompanied by a signed photo, or unwrapped and signed then wrapped up again and kept pristine for you.

If you'd like one, email me to arrange payment and delivery - dolan at (@) my domain address (dolanwolf.com).
Used toys
As a general rule, you aren't supposed to share your toys, but mine will be thoroughly clensed, so they will be perfectly safe to use. I'll be posting pics and measurements shortly, but for now here's a list with prices:
Victor - £50
Greg - £50
Caterpillar - £60
Ass Servamt - £40
Ass Master - £50
Dean Plug - £30
Clark Plug - £25
For an extra £25 I'll send you a personalised video of me using the toy you would like to buy.
Around The World In 80 Gay Porn Stars
Seventy-nine interviews with the bad boys of porn. And one with me: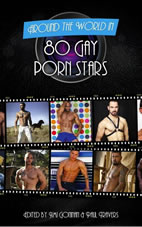 Come meet the men behind the stars! Far from being drugged-up, dumb and diseased, the eighty men featured within these pages turned out to be much less stereotypical than popular opinion may dictate.

It seems porn is for everyone, even if you're clean or clever. If you thought porn stars to be somewhat untouchable – other than on the silver screen – we encourage you to think again. Replace arrogant and aloof with friendly and approachable and you'll be on the right track.

The book explores such hard-hitting issues as the rise of bare-backing in the industry, the realities of a long-term porn career and, perhaps most importantly, which Disney character suits him best. So, enjoy the read and should you ever come across your favourite porn star in the street, do go up and say hello. But remember, asking before touching is always appreciated.

Follow the link to purchase Around The World In 80 Gay Porn Stars.